Cryolipolysis & Lipomassage
Fall in love with your curves!
Cryolipolysis & Lipomassage
Bring your skin back to life!
High-tech technology designed to work beneath the surface for a visibly slimmer and contoured figure.

CLATUU
Introducing CLATUU
CLATUU is a smart non-surgical body contouring treatment used for localized fat reduction through freezing. Its revolutionary 360˚ surround cooling technology is delivered gently and efficiently directly into the targeted fat deposits without disturbing other body tissues.
CLATUU is a procedure that can help both women and men get rid of stubborn fat. The treatment is not a procedure for weight loss for people who suffer from obesity. CLATUU fat freezing treatment works best for people who have isolated pockets of resistant fat and can be applied to areas such as the abdomen, waist, thighs, buttocks, bra bulges, back fat and upper arms.
How it works
The CLATUU cooling treatment works on the area of the fat cells which is more vulnerable against cold. Then, it makes fat cells freeze selectively without damage to the other tissues. The destroyed fat cell is, then, naturally released from body through metabolic process over a period of 6 to 12 weeks.
Prior to treatment
Dr. Panayi will help you to determine whether the CLATUU is the right treatment for you. The CLATUU could be the right solution for you for clients who are in good physical shape but have some problematic areas of fat bulges such as muffin tops, upper arm, belly, love handles, back bulges, bra flaps, fat deposits on the thighs and flanks.
During Treatment
Dr. Panayi will first measure the area and design the exact position for the procedure. A special gel pad is then applied in the area being treated to protect the surface of the skin, the handpieces are placed directly on the gel pads and the process begins. During the treatment, patients are able to relax in a comfortable position.
A process called "apoptosis" will begin cooling the fat cells causing it to shrink. Apoptosis is a form of natural cell death which leads to the elimination of cells without releasing harmful substances into the surrounding area. The feeling when the applicator is applied is a suction or vacuum like sensation and it may sting or feel cold but the feeling subsides within the first 10 minutes. As CLATUU treatment triggers apoptosis it takes 4-12 weeks to see visible differences and results.
After Treatment
Once the procedure is complete and the applicators are removed the area will feel numb. Your practitioner will be massaging the area for 5-10 minutes immediately after the procedure. Following the procedure, you may experience redness, bruising, swelling, firmness, tingling, some pain or numbness. The bruise will subside within a week and any numbness that occurs will dissipate varying from 1-3 weeks. The procedure lasts approximately 40-60 minutes. Depending on the problem, the CLATUU treatment can be re-administered in 90 day intervals to the same region. As it is completely non-invasive, patients can resume their daily routines immediately.
CLATUU treatments are clinically proven in extensive studies. They are non-invasive and do not require any special pre-treatment preparations. Treatments are virtually painless 'lunchtime procedures', with no downtime or the need for an anaesthetic. There is no scarring. Treatments are reliable, safe and effective for all skin types, even tanned skin. At the Perfect-Blue Medispa, clients enjoy dedicated suites for their treatments to ensure their privacy and comfort. As with all our treatments, our staff has attended advanced training to allow us to provide our clients with the best results.
LPG Endermologie
Skin rejuvenation from inside out!

Eating healthily and exercising on a daily basis is important for all of us and it is particularly satisfying when all our efforts produce the physical results we desire. However, some areas of the body appear to be resistant to all nutritional and physical efforts. Endermologie is a cutting-edge, natural solution that leaves you with the contoured physique you believe has been out of reach.
Our bodies can regenerate indefinitely though, overtime, cells stop functioning. Endermologie, also known as the 'medicine of cellular stimulation', reactivates dormant cells via mechanical stimulation. It is a completely non-invasive, non-aggressive aesthetic procedure that gently stimulates the skin to reactivate cellular activity within our skin to fight wrinkles, sagging skin, localized resistant fat, cellulite appearance, and more.
LPG's patented endermologie treatments are ideal for the face and body.
Face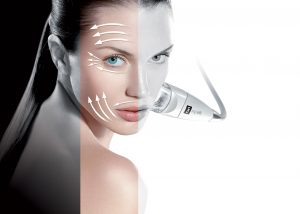 Awaken your skin with LPG treatments that provide multi-dimensional stimulation of the skin's surface. Stimulated fibroblasts operate from within to rejuvenate the skin. Fibroblasts are responsible for creating the basic building blocks of the dermis giving density, softness and radiance: Collagen for preservation and firmness, Elastin for suppleness and Hyaluronic Acid for volume and hydration.
Body
LPG endrmologie treatments for the body help release fat by stimulating the slimming cells whilst at the same time, the mechanical action of the treatment head firms the skin and improves its tone. In combating cellulite, LPG endermologie is the ideal solution for all types. Aqueous cellulite is caused by water retention due to poor blood and lemphatic circulation. Adipose is associated with excess weight and the hardest of all, fibrous, which is usually present for a long time. LPG endermologie stimulates the skin and fatty tissue to soften then and make them less fibrous. The mechanical action of the treatment head stimulates natural fat release and firms the skin reinstating its tone and smooth appearance. Given its multiple settings, LPG endermologie can also assist in stimulating circulation and reducing water retention symptoms which make your legs, feet and ankles feel heavy, painful and swollen. All our LPG endermologie body treatments seek to enhance your well-being while leaving you feeling relaxed, re-energised and refreshed.
Intelligently stimulated, the skin is capable of undergoing amazing transformations boosting the production of rejuvenating substances (collagen, elastin, hyaluronic acid) for firmer skin, activating fat cells' elimination process to reshape your figure, and stimulating fluid exchanges for a deep detox effect.
How it works
Patented treatment heads equipped with independent, motorized rollers delicately manipulate the skin tissues to stimulate the dormant cells. This intensive and deep mechanical massage activates metabolism of the resistant to diet and exercise fat tissue leaving you with contoured body with firmer and smoother skin and less cellulite.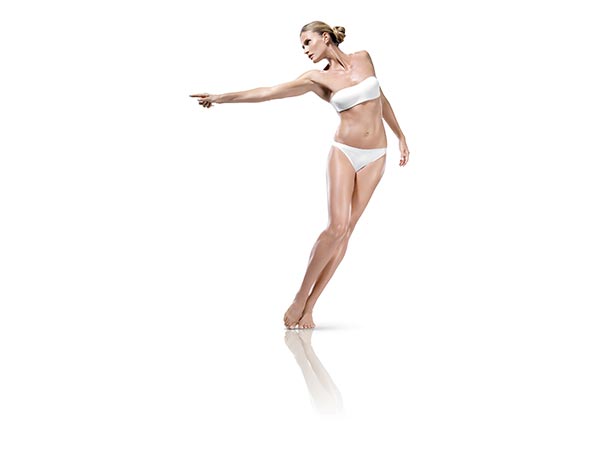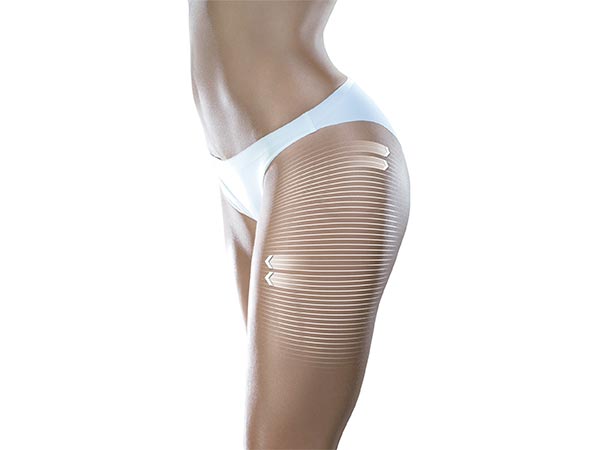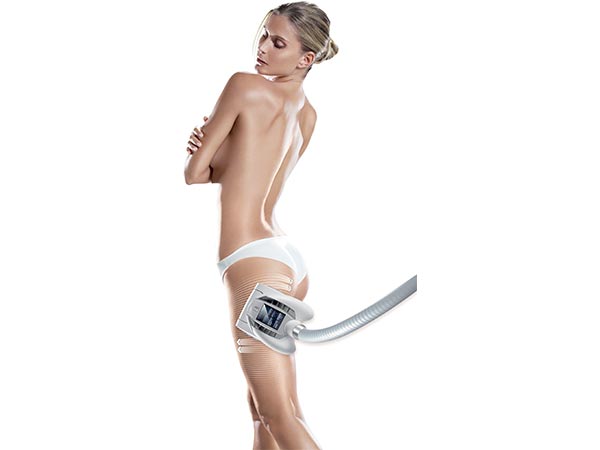 The Process
Dr. Panayi gives every client a personalized assessment by performing a careful evaluation of each client's needs and goals using the LPG evaluation method. He will then determine the appropriate protocols thus creating a customized program based on his diagnosis.
For the facial treatments, patients use their own Endermolift kit which contain their personal lift flaps to guarantee hygiene. Our expert LPG practitioners will use the Endermolift head to stimulate your skin. The 30 minute-long intense yet pleasant stimulation reactivates the natural processes of youth with targeted moves.
Body treatments require clients to dress in a special LPG exclusive technical outfit that allows for a deep massage and optimal tissue visibility during treatments. The outfit is light and breathable allowing for more intense impact and a comfortable treatment. Each session lasts 30-50 minutes.
The number of treatments needed depends on each individual and the area being treated. Although it is an intense and effective, the treatment does not hurt and it is an enjoyable and relaxing experience.
LPG Endermologie is scientifically proven and provide results without any risks or side effects. They are FDA-approved and do not cause discomfort nor downtime as more invasive procedures such as liposuction. At the Perfect-Blue Medispa, clients enjoy dedicated suites for their treatments to ensure their privacy and comfort. All procedures and equipment are clinically proven in extensive studies. As with all our treatments, our staff has attended advanced training to allow us to provide our clients with the best results.